Overview

A variety of busking acts from around the country will perform in Smithfield Square on Sunday 7th October as part of the Busker Fleadh! This free family event will showcase the best of independent music and performance in an electrifying atmosphere.
The line up of performers will cover a range of genres, ages and cultural backgrounds, allowing visitors to experience the diverse music offered in Ireland.
Aside from the musical talents, spectators will wander the cobbles of Smithfield and enjoy choirs and street performers and cultural backgrounds and witnesss returning acts such as the inspiring High Hopes Choir, Ireland's first choir for homeless people, as well as new emerging artists.
The Busker Fleadh is brought to you by Dublin City Council.
What's Happening

Busking
Buskers and street performers will be performing live on Smithfield Square from 12 noon to 5pm on Sunday, 7th October.
Busker Performances
– details to follow.
Other Entertainment
– Keep an eye on this page. Details to follow!

*Subject to change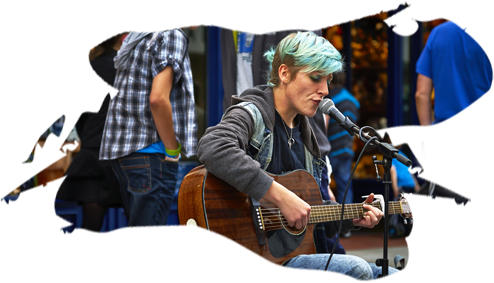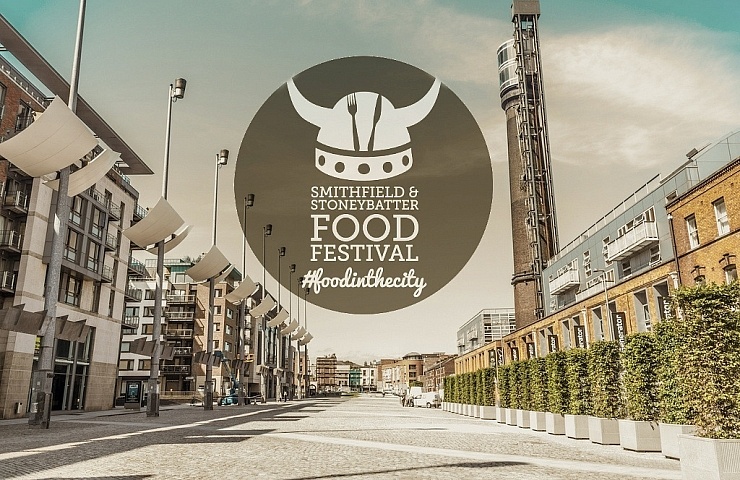 Smithfield & Stoneybatter Food Festival
5th – 7th October 2018
The Busker Fleadh is being held in association with the Smithfield & Stoneybatter Food festival, a celebration of local Food and Entertainment in the area.
Each event will be housed in local business' own premises, allowing attendees to walk the well-beaten paths from pub to bar, restaurant to café, building a festive atmosphere over the weekend. There will be tastings, special menus, brilliant banquets, boozy brunches, ensuring that your taste buds are tantalised no matter what time of the day you drop into the area. Come and stroll about Smithfield & Stoneybatter over the course of the weekend, and soak up the atmosphere.
There's plenty on and what better way to spend a weekend than mixing delicious food and great music.
The Drummer & The Keeper at Light House

Light House Cinema are putting on a special screening of The Drummer & The Keeper.
The screening will be at 11.45am on October 8th.
Ticket prices are as follows (before 5pm):
| | |
| --- | --- |
| Adult | €8.50 |
| Student | €6.50 |
| Senior | €6.50 |
| Child | €6.50 |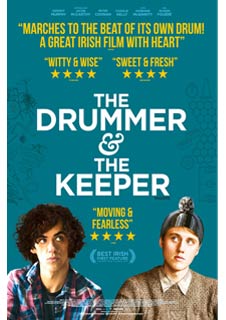 THE DRUMMER & THE KEEPER tells the story of the unlikely friendship formed between two young men; Gabriel, a reckless young drummer with bipolar disorder, who revels in rejecting society's rules and Christopher, a 17 year old with Asperger's Syndrome, who yearns to fit in. This heartwarming story shows the strength of the human bond in the face of adversity.
Written and directed by Nick Kelly, whose short film SHOE was shortlisted for an Academy Award, THE DRUMMER & THE KEEPER was produced by Kate McColgan for Calico Pictures (FROM THE DARK), with support from the Irish Film Board.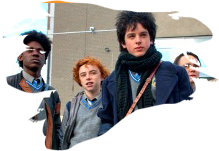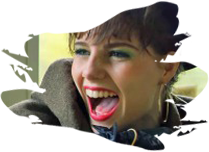 Come and enjoy the street spectacle of entertainment throughout the afternoon
Want to Busk

How to Apply
Applications are now open for the Busker Fleadh 2018!
If you wish to be considered to perform at this year's event, please fill out our application form HERE before Sunday 30th September 2018. Successful applicants will be informed by close of business Tuesday 2nd October.
Good luck, we hope you will join us at the Busker Fleadh for a fun filled day of music and performance!
Busking Competition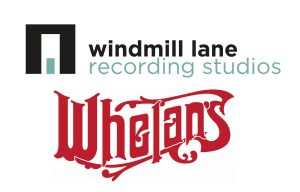 If your application is successful you will be part of our Dublin Busker competition and eligible for a performance fee. You will be in with a chance to win recording time in Windmill Lane Recording Studios with a sound engineer and a digital download of your recordings (worth €1,000), a paid support act slot at one of the best music venues in Dublin, Whelans, and more!
Getting There

The Busker Fleadh takes place on Smithfield Square, Dublin 7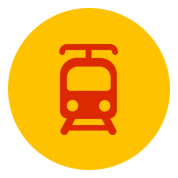 By Luas
Take the Luas Red Line to Smithfield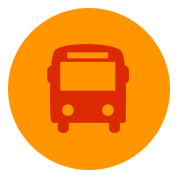 By Dublin Bus
Routes 25 ,25a, 25b, 66, 66a, 66b, 67, 90, 151 all stop at Ormond Quay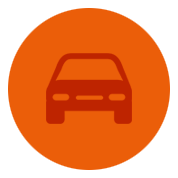 By Car
Some car parking is available in Queen Street Carpark, though we prefer you to use public transport if possible